Classifications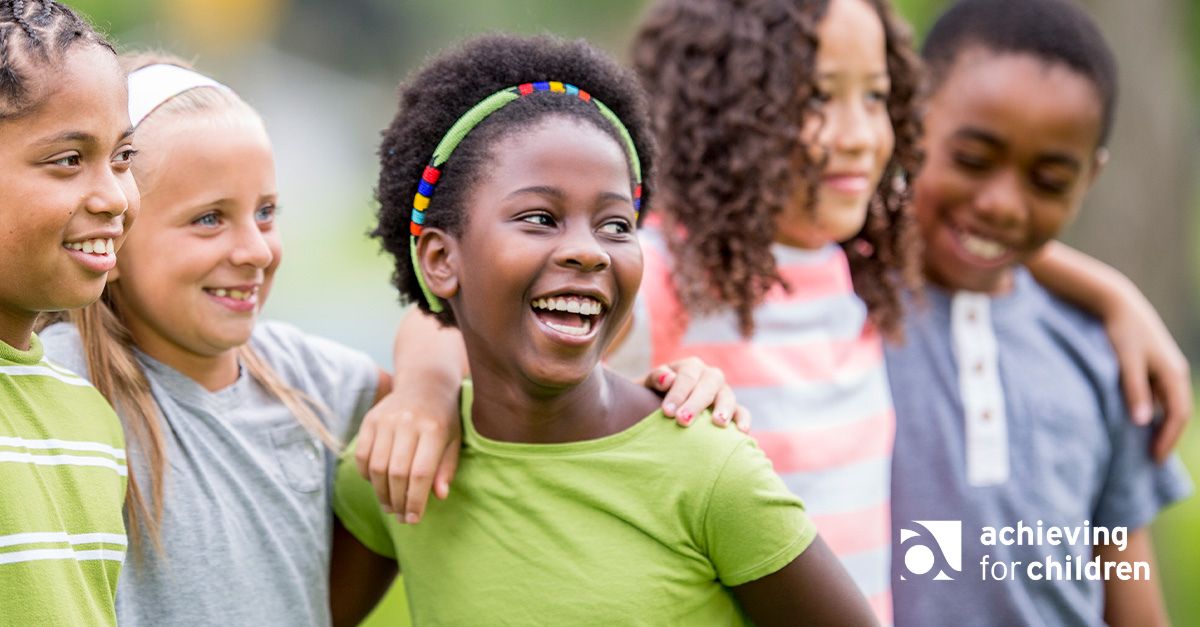 Job Information
Achieving for Children is a Community Interest Company that has a public sector ethos, combined with the freedom to innovate enabling us to do things differently. As a not-for-profit social enterprise owned by three local authorities (Windsor & Maidenhead, Kingston and Richmond), we offer the freedoms of a social enterprise with the employment benefits of local government. To find out more about us click here.
Play and Leisure Assistant & Home and Community Support Worker
These roles are based at either of our centres, Windham Croft Centre, Kew or the Moor Lane Centre, Chessington
Would you like to make a BIG difference to a child with a disability and their family?
Are you looking for regular work weekends, school holidays, after-school or in the evenings?
If you have the skills that will enable us to continue to enhance our practice and improve outcomes for children further, we want to hear from you. We are looking for bright, enthusiastic people who have the passion and the drive to make a positive difference to children's lives. By recognising and championing strengths we know we can make a real difference. It's a genuine team effort in AfC. That's why we want talented people, like you, to join us and help create a brighter future for children and families.
Play & Leisure Assistants (Sessional): Salary - £12.50 - £12.79 | Casual | 0 - Zero Hours
Home and Community Support workers (Sessional): Salary - £13.21 - £13.43 | Casual | 0 - Zero Hours
Operational area
Kingston and Richmond
Primary place of work
Windham Croft Centre, 20 Windham Rd, TW9
Business area
Children's Social Care
Full time/Part time
Zero (casual) hours
Salary from
£23,457 (SCP01)
Salary to
£25,212 (SCP06)
Estimated Interview date/s
Notified within the month of submission
About the role
As a Play and Leisure Assistant for Achieving for Children, you will assist the group leader in providing a safe, stimulating and enjoyable play or leisure environment for children and young people with a disability. You will encourage children to participate in group activities to develop intellectual and social skills and also encourage them to use various resources and experience a range of activities
As a Home and Community Worker for Achieving for Children, you will help children with disabilities engage in play, develop independence skills and support them to make and maintain friendships. Activities might include bowling, swimming, art, theatre, cultural trips and themed day
As well as work with other staff supporting children in groups, sessional staff will support individual children in the community, or in their homes for regular 1:1 sessions.
About you
To be a Play & Leisure Assistant or a Home and Community Support Worker for AfC, you will be passionate about making a positive difference to the lives of children and young people as well as demonstrating the following points:
Have experience working with children with disabilities although this is not essential.
Have a range of skills to offer and who are adaptable and patient and have the desire and motivation to help children with disabilities achieve their potential.
Able to support children with their needs, such as personal care, mobility, and independence.
Able to work independently and use their own initiative.
Please see the relevant job profile for further information.
If you have any questions about the position please email the team at cdt-short-breaks-aiming-high@achievingforchildren.org.uk

About our benefits
We are focused on creating a positive supportive environment, where you will have access to a really wide range of resources, as well as a competitive salary and all the perks to enable hybrid working. In AfC you will also have access to:
29 days annual leave, increasing to 33 days after 2 years and 35 days after 4 years with an additional day off in your birthday month
Tailored induction sessions commencing on the date you start working for AfC
Hybrid and mobile working (between home and work)
Local Government salary and pension scheme (LGPS or Teachers Pension)
Flexible working options - helping to keep a good work life balance
A comprehensive Employee Assistance Programme
A range of staff benefits and discounts
An excellent learning and development offer to support your career pathway
To find out about all of the breadth of benefits of working for Achieving for Children click here. For our social work offer click here.
Important Information
Start dates: Achieving for Children have set start dates meaning successful candidates join on a set date in each month. Candidates are advised to prepare for this should a job offer be accepted to ensure eligible continuous service is not affected.
Right to work: The UK has introduced a new points-based immigration system affecting EU and Non-EU workers and sponsorship requirements. We advise checking the GOV.UK website for right to work guidance.
Equality: We particularly welcome applications from sections of the community who are currently underrepresented within our teams. Achieving for Children are committed to making our recruitment practices as inclusive as possible for everyone. We are committed to promoting equality and diversity and developing a culture that values differences, recognising that employees from a variety of backgrounds bring important and positive contributions and can improve the way we deliver services. We are proud to be a Disability Confident employer.
Safeguarding: We are committed to safeguarding and promoting the welfare of children, young people and vulnerable adults. We expect all staff and volunteers to share this commitment. This post is exempted under the Rehabilitation of Offenders Act 1974 and as such appointment to this post will be conditional upon the receipt of a satisfactory response to a check of police records via Disclosure and Barring Service (DBS).
For more information about AfC: Drop in and meet Regina on the first Wednesday of every month at Civic Centre, Twickenham or Ash on the first Tuesday of every month at Maidenhead Town Hall.
We reserve the right to close this vacancy once a sufficient number of applications has been received. Therefore, it is strongly advised that you complete and return your application as soon as possible to avoid disappointment.